Guess what this weekend is? Memorial Day weekend! Most have an extra day off or two to extend the weekend. I always loved working around the holiday when I worked in an office. While most were taking off, I worked. It was slow and quiet. Nobody was there, the day went faster, I always got more work done, and gave me a reprieve from people. Yes, a reprieve from people, certain people, ha!
For the time spent at home, though. It was cookouts and drinking. My poison of choice is whiskey. Did you expect something else from this southern girl? One year, the grill ran out of gas. When life hands you lemons, you make lemonade! That's what we did; we went from steaks on the grill to steak subs in the oven.
Items needed are, round steak sliced thinly across the grain, bell peppers, provolone cheese, monterey jack cheese, Swiss cheese, sub rolls, oil, salt, onions, and jalapenos.
Preheat oven to 400° F.
In a resealable plastic bag, add 1 tablespoon vegetable oil, 2 onions sliced into rings, 2 bell peppers sliced into rings, and 1 jalapeno sliced into rings. Cook in the microwave on high for 4 minutes.
While vegetables are cooking, in a skillet, cook 1 pound round steak, that has been sliced thinly across the grain for tenderizing, with a pinch of salt. When Microwave is done, then the steak is ready to be removed from the heat.
Tear 4 square pieces of foil and place a sub roll in the middle of each one. Drain and divide beef and vegetables evenly among the 4 rolls.
Top with cheese of choice, 1/2 cup will work for 4 buns. Provolone is most popular, however, swiss is delightful, as well as, monterey jack.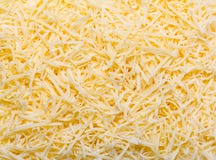 Loosely wrap the sandwiches in the foil, turning down the top, and bake for 10 minutes. Perfect steak subs and full belly's. No one is the wiser about the grill and easy clean up when all done.